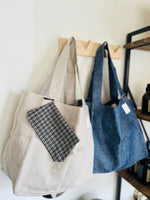 Our Boutique & Atelier
We are in Lauris in Provence, South France.
Where you can try our products, and see candle making.
Adresse:
6, rue Louis Mourre - 84360 Lauris

Opening hours:
Monday to Friday : 9 -12:30  and 14:00 - 18:00

Saturday morning : 10:00 - 12:00

** from Mid - June/ Saturday : 10:00-12-30 & 15:00-18:00
Find Out More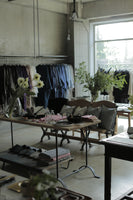 About Fog
Fog Linen Work is a Japanese lifestyle brand founded by Yumiko Sekine in Tokyo more than 20 years ago.  
It is internationally known for its linen range for the home, linen clothing as well as a large collection of other wood, brass and metal objects for the everyday life, all designed by Yumiko Sekine and of the highest quality.
We are the European store of Fog Linen Work and ship to all European countries.
Read the journal